AC MARTIN PARTNERS + ATI
NAPA VALLEY UNIFIED SCHOOL DISTRICT
NAPA, CA
JUNE 2020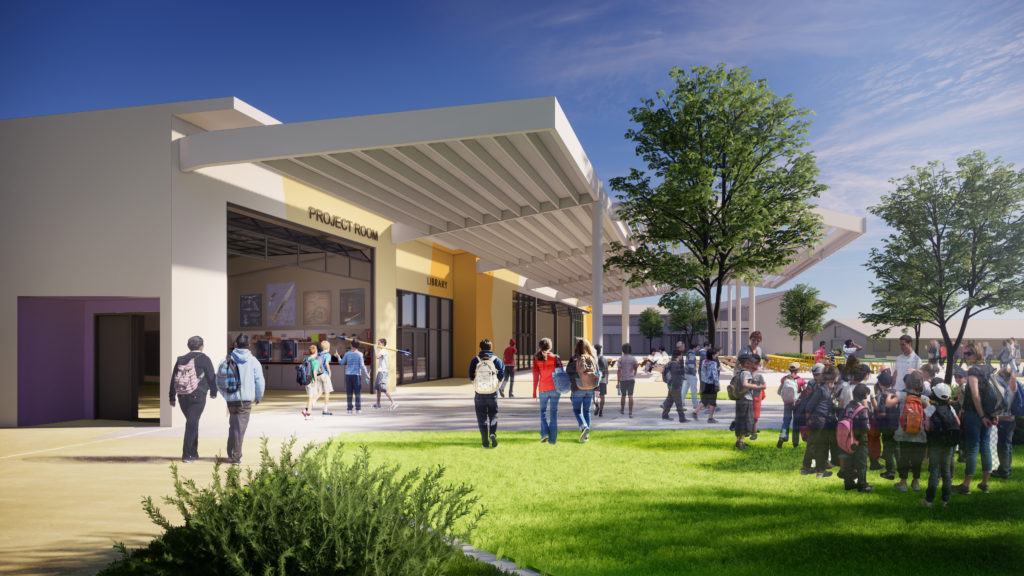 The goal of this competition was to provide an affordable, flexible, and at the same time engaging multipurpose building in the middle of the campus. The program consists of common spaces such as a cafeteria/dining hall, a makerspace, and a library replacing the existing standalone one. Due to area and cost constraints, we found it important to ensure each space can serve more than one function – the Project space can host classes, the Library is also a media center, and the Large dining space has the capacity of becoming a stage for performances. This is why it became important to try and spill the program outdoors where possible, and engage the campus at large. One of the tools that helped achieve this were large wall-sized rollup doors running the length of the east facade.
The project was designed at AC Martin in collaboration with ATI (…relax, not the video card company. This is 2020).