HMC ARCHITECTS
SAN DIEGO CITY COLLEGE
SAN DIEGO, CA
JUNE, 2013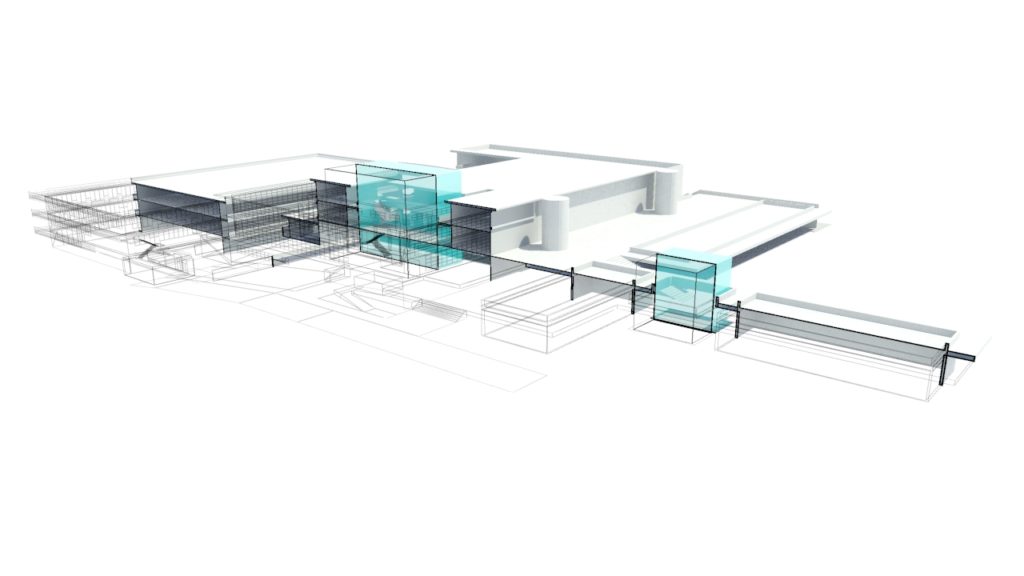 In 2012 it was decided that San Diego City College is due for a bit of a refresh. Most of the campus, built decades prior, is made up of concrete and brick structures, with outdoor circulation between them. The corridors and hallways linking the academic facilities were dark and dimly lit by fluorescent lighting, which is ironic considering that San Diego being the southernmost city in California, has no shortage of sun and warm weather round the year.
In our entry for this competition what we decided to do is to make the campus more porous. Several glazed atriums of different volume were introduced, penetrating floor slabs and creating vast, well lit gathering spaces.
Meanwhile, the outdoor plazas which normally bake under the Southern California sun, were addressed with a series of sail-inspired tensile shading structures. This was intended to make them better suited for students to gather, thus alleviating some of the traffic in the covered spaces throughout the campus.