AC MARTIN PARTNERS
SEOUL, S. KOREA
2015-2018
DESIGN TEAM: OLEG MIKHAILIK, GREG CREECH, ISAAC LUNA, JOE VARHOLICK, DONNA BARRY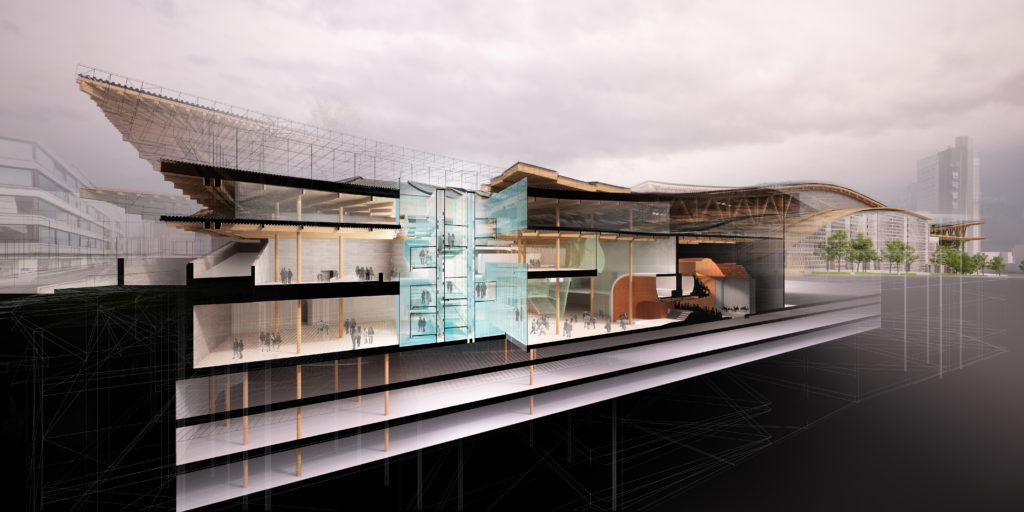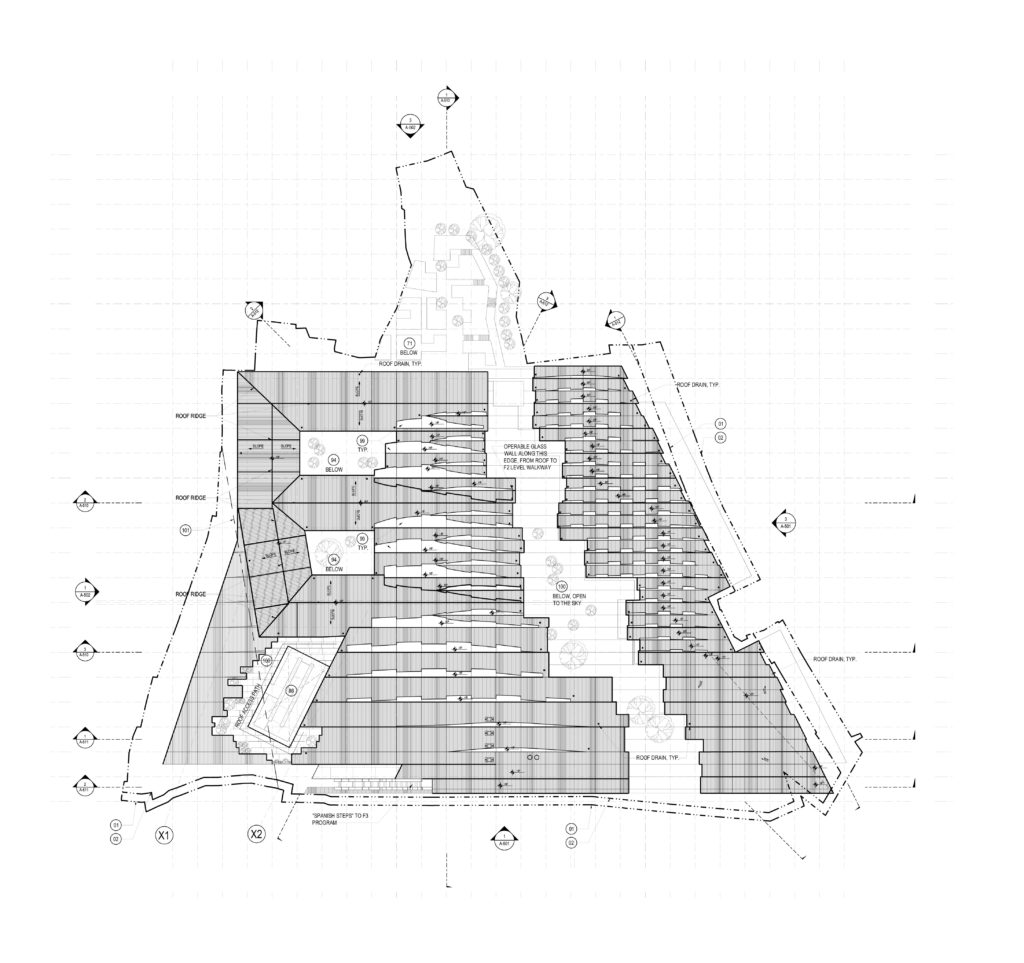 The cultural center is really a multi-tool of programming. There is a vast cultural event space, two theatres, a giant restaurant on the highest floor, and a cultural museum 3 stories below it. There is a bar, a club, and an innumerable quantity of shops, all of which is embraced by a year-round ice skating rink loop. All under the same roof! Well, two roofs actually.
In its complexity, the project attempts to represent both – the centuries old korean traditions, rituals, architectural elements, and attitudes, along with its modern evolution – which is very high-paced, high-tech, very interactive, interconnected, and at the same time very personal. The roof is a manifestation of this duality – on the west side, facing the Gyeongbokgung Palace, the roofs take on a very traditional character, while on the east side, facing the busines district, they morph into a more calculated, modular system, bearing similar material characteristics.
In between the two is an outdoor passage, with a public rooftop garden, accessible from the street, With the two roofs converging here, it effectively placing the visitor between the Then and Now of the Korean culture.
WATERCLOCK
During its design, the Cultural Center had a major issue: the space between
its expansive cantilevered floor slabs was rather dark and uninviting – an unfortunate set of characteristics for a main entry, facing a major street corner. It was then decided to puncture the slabs with a light well containing well lit, glass-encased ramps which would lead visitors between the levels.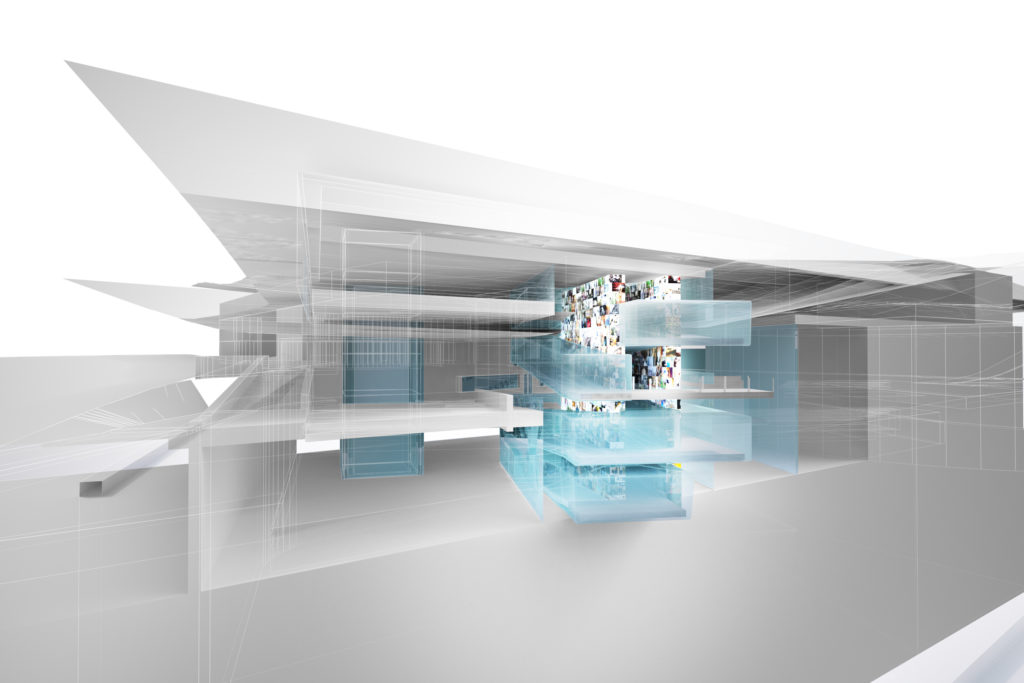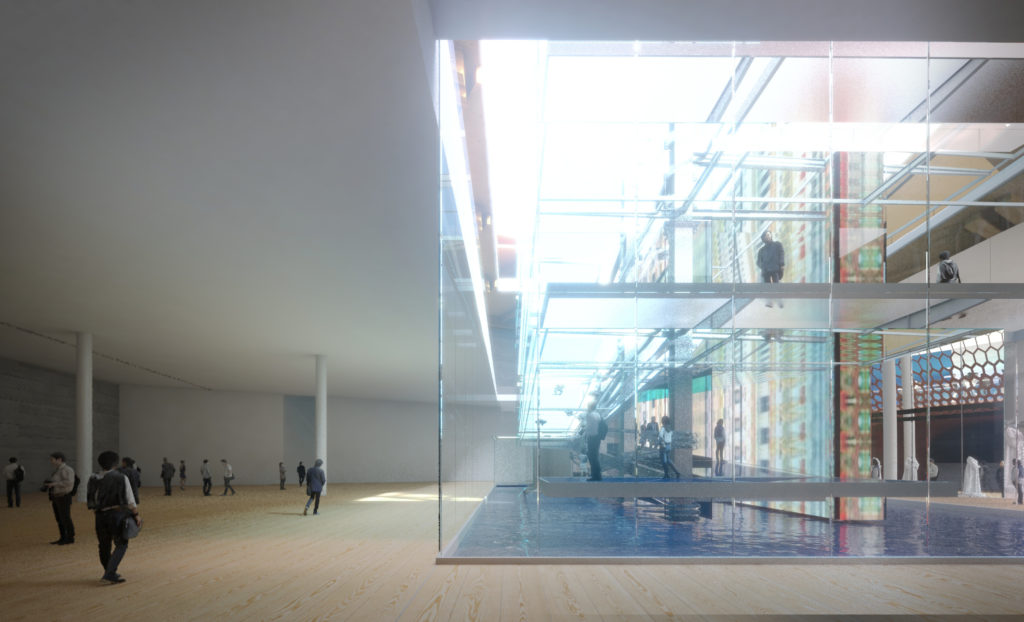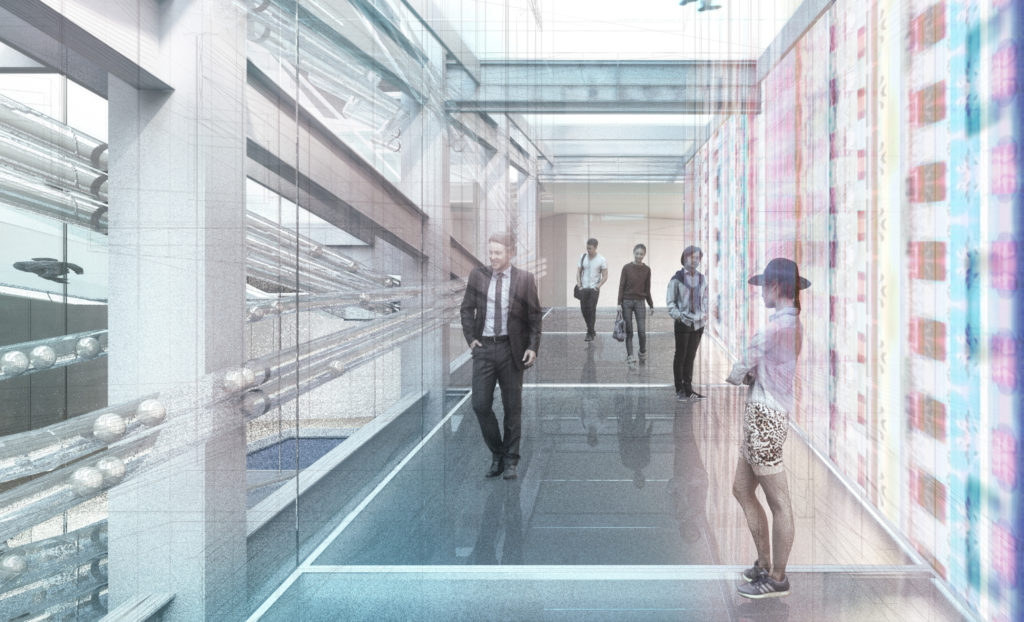 This is where the clepsydra, or 'waterclock' as it is known internally, Takes place. It is a kinetic sculpture inspired by a traditional Korean mechanical clock which uses marbles in Motion to tell the hour of day.