PROJECT.ROTATE
LOS ANGELES, CA
2019 – PRESENT
Ok fine, I admit: I took a class… But what I got from it are metal working skills, which helped materialize some new ideas I've been carrying in my head. The Tectonic series has started long before then. The early prototypes were mostly wooden and didn't involve much metalwork. And the idea itself is even older…
You see, I live in a pretty dense urban location. At least by the standards of Southern California. I love the dynamism of it – it's vibrant, very alive, and comes with all appropriate bells and whistles – street festivals and buzzing nightlife, as well as car crashes, police chases, and constant hum of helicopters overhead. By virtue of our 5th floor balcony facing a major intersection, we basically have front row seats to all of this.
It could be a bit overwhelming. It is no surprise then that when I travel, I tend to seek out nature, stillness, and, to some degree, silence. Part of what I like about living in the city is its three-dimensionality. I look for it in nature as well. Canyons, cliffs, land formations are all fascinating to me because their appearance is really a story of tectonic movement. Sedimentary rock layers of a partially collapsed cliff walls are information on display – they provide a glimpse of a section through a thin layer of our planet. I would go as far as to say that this is one of my main sources of inspiration for design. Although not the only one of course.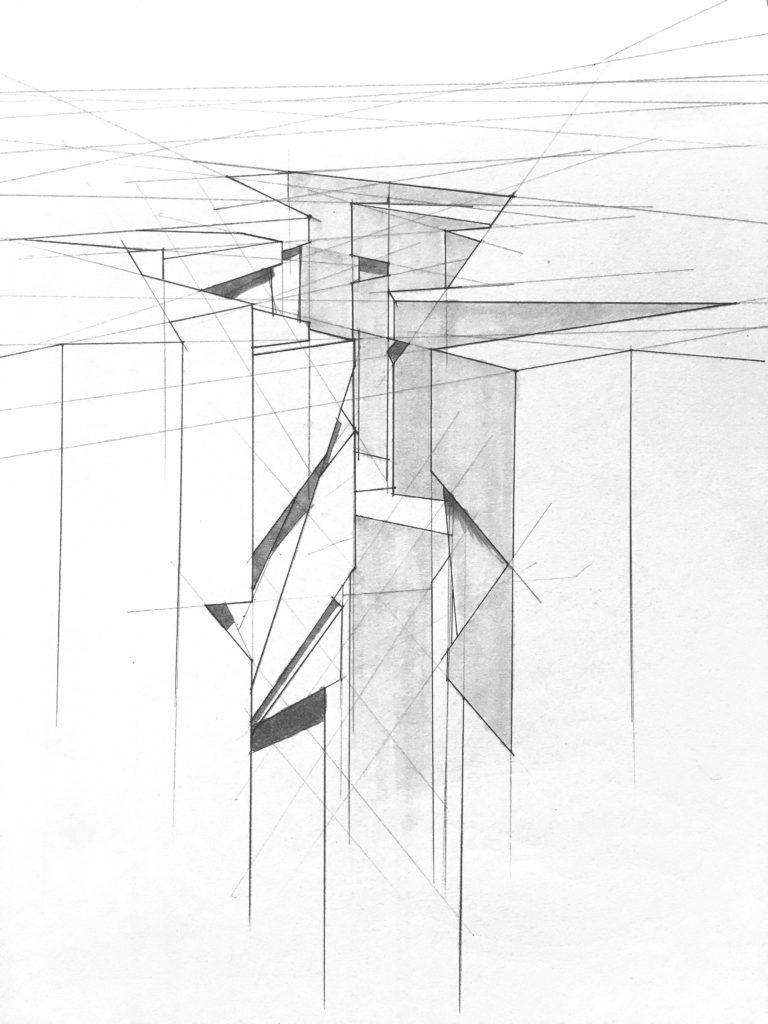 So once I started working with metal, I poured this inspiration into several jewelry sets. This is one of them – the bracelet and earings are made of bronze, and treated with a sulphur wash to achieve a certain degree of depth in the pattern.